CMI organizes integration activity for its students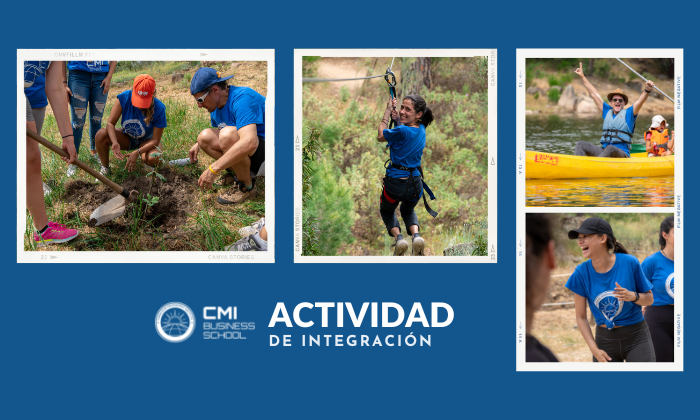 The event organized by the institution included different activities for the enjoyment of the student community. 
CMI Business School organized an integration activity for its students from the various master's degrees and modalities in order to foster closeness and develop stronger ties between them. The activity was held in a Natural Recreational Park located in San Martín de Valdeiglesias, southwest of the Community of Madrid. 
Throughout the event, the students enjoyed sports activities such as zip lines, archery, kayaking, interactive games and many other activities that served to develop new friendships and expand networks of contacts and synergies.  
"I really enjoyed the event, I was able to share with other students that I didn't know before and I dared to jump off the zip line, I didn't expect that. I feel very happy to have participated and I thank the institution for organizing activities like these, in a comfortable and quiet place", said Yocasta Morel, CSR and Sustainability Master's student. 
The directors of the institution, Rafael García and Nilsa Mármol, were also present at the event, "It fills us with joy to see your faces this afternoon, responding to the purpose of this event. We saw people unite and coordinate efforts to row and not fall in canoeing, and although this seems trivial, this is precisely what we want to see in your companies, people united, rowing towards the same destination", said the director. 
The institution's communications coordinator and organizer of the activity, Estefanía Villavisanti, motivated the student community of the business school to continue developing effective links to strengthen their network of contacts that, in the short or medium term, will serve to fulfill their goals as socially responsible people.