The success of CMI, an Institute constantly evolving and dedicated to bringing the latest advancements in responsible management for companies and organizations, relies heavily on our unwavering commitment to excellence.
Discover the progress made on our sustainability journey by downloading our Sustainability Report for the years 2017-2019.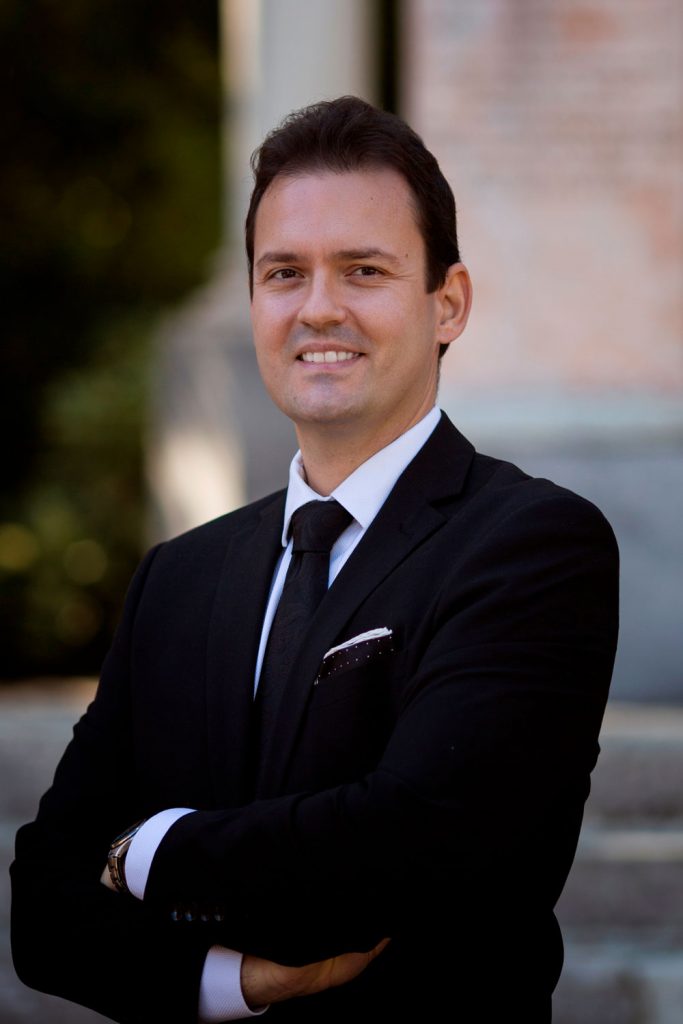 Rafael García Martín obtained his education in both Madrid and Paris, earning a degree in Industrial Engineering with a specialization in Industrial Organization from the Superior Polytechnic School at Carlos III University in Madrid. Additionally, he successfully completed his International Executive MBA at IESE Business School. Currently, he is actively engaged as a researcher in the Corporate Social Responsibility, Leadership, and Negotiation fields. Furthermore, he is pursuing a doctoral program in Mechanical Engineering and Industrial Organization at Carlos III University.
With over 15 years of professional experience, Rafael has primarily worked in the renowned multinational company Airbus within the aeronautical sector. Throughout his career, he has developed expertise in international contract negotiation, as well as business and project management. Also, he has held various positions of responsibility in Procurement, Commercial Department, and Programmes, collaborating with customers, partners, and suppliers, primarily focusing on the Asia-Pacific region.
The seed of Rafael's personal evolution, which eventually led to the establishment of CMI, was planted through his experiences and understanding of Oriental cultures.
Nilsa Mármol Paulino graduated with Summa Cum Laude honors in Business Administration from UNAPEC. She further pursued her academic journey and obtained a Master's degree in Human Resources Management from EUDE, followed by an MBA from CEF. In addition to her academic achievements, she actively contributes as a researcher in the human management and marketing fields.
Driven by her entrepreneurial spirit, co-founded a manufacturing company 12 years ago that has since flourished and expanded. Her professional journey encompasses valuable experiences in both the international public sector, where she served as a process consultant with the backing of the Inter-American Development Bank, and the private sector, where she has amassed over 15 years of experience. For the past decade, she has been dedicated to the Key Accounts Manager's role, overseeing various Spanish companies within marketing, commercial, and protocol events sector.
In her current endeavors, Nilsa is actively engaged in research projects focused on responsible human management. Her aim is to optimize human talent development and promote conscious management practices within organizations.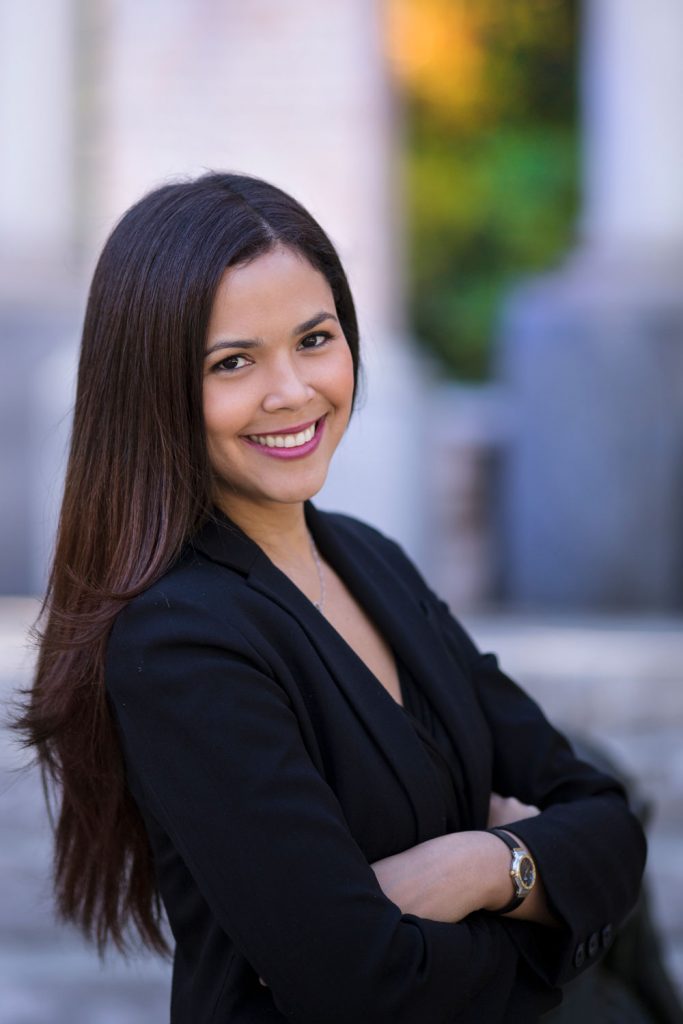 Faculty and Administration
All the institute professors and administrative staff are deeply committed to excelling in serving students and companies with the most advanced training programs in responsible management of organizations, aiming for a positive economic, social, and environmental impact.
CMI the first business school specialized in CSR
Entrepreneurship constitutes a fundamental aspect of CMI's activities. The faculty members are involved in various areas, including conducting research on the establishment of new organizations, providing guidance to startups, and supporting the entrepreneurial projects of Responsible MBA Programs students. Through these initiatives, CMI offers a distinctive ecosystem that provides entrepreneurs with all the essential resources to enhance their chances of success.
All of these projects share a unified vision: to foster the creation of responsible startups.
CMI recognizes that organizational development takes place within complex environments influenced by natural, sociological, and economic components. Consequently, to exercise responsible leadership effectively, it is imperative to explore the environment through a holistic and multidisciplinary approach.
The researchers at CMI engage in studying phenomena that encompass various sciences, investigating their interplay and transmitting the latest innovations in these respective fields.
The teaching staff in Commerce and Marketing at CMI is dedicated to developing innovative tools that facilitate a comprehensive understanding, implementation, and advancement of these disciplines.
With a focus on optimizing adaptation to the global and digital market, they provide a conscious and integrative vision that encompasses all the key factors necessary to achieve a positive impact in the minds of customers, as well as sustainable and continuous success.
At CMI, the Finance researchers strive to attain and disseminate scientific advancements across diverse fields, aiming to enhance the potency and utility of eco-financial analysis and accounting tools. These efforts enable individuals to effectively navigate and manage the intricacies of the contemporary world and all stakeholders involved in corporate activities. As a result, a more comprehensive and precise evaluation of organizational well-being is achieved.
The Finance faculty comprises accomplished experts with successful professional trajectories who are dedicated to pioneering and advocating for Responsible Finance.

CMI conducts research to drive advancements in Operations Management, aiming to create a positive impact on society and the environment. By fostering ecological and sustainable industrial and service models, the school leverages the latest scientific and technological breakthroughs.
The Operations faculty at CMI boasts a diverse range of experiences as specialists at the forefront of this field. They continuously push boundaries and disseminate cutting-edge knowledge in various sectors and business models.
CMI spearheads a significant shift in personnel management, transitioning towards Human Management. This paradigm acknowledges the crucial role of individuals beyond mere resources for organizational objectives. It embraces a wholly respectful approach rooted in the latest advancements in neuroscience, psychology, management, and administration, recognizing the genuine significance of individuals as human beings.
CMI Strategy Area takes the lead in pioneering new developments and theories that emerge from various research areas such as Corporate Social Responsibility and its influence on strategic planning and organizational development. The experienced faculty members provide invaluable guidance to students, ensuring a comprehensive understanding of the significance and ramifications of strategic management across all facets.
The pursuit of perfection and utmost quality permeates every aspect of CMI. As a result, a transversal element is incorporated into all subjects within the curriculum. The faculty members in the Quality Area concentrate on relevant topics and advancements essential for attaining excellence, including management systems, administration, certification, standards, and more.
Within the realm of Corporate Social Responsibility, CMI actively engages in developing and disseminating its unique perspective on certification systems.
In an environment like Corporate Social Responsibility, CMI works to develop and share its own vision regarding certification systems.
As a new institution born in the digital era, CMI has the support of teachers who are passionate about investigating the advantages of modern society to manage information and communication systems. In the 4.0 Industry environment, social networks, and increasing digitalization in all aspects, the Digital Technology Area faculty offers training that includes the latest tools and knowledge to manage the digital systems and technologies with excellence.


As a newly established institution that emerged in the digital era, CMI benefits from the expertise of enthusiastic faculty members dedicated to exploring the benefits of modern society in information and communication system management. In the context of 4.0 Industry, the widespread use of social networks, and the growing digitalization across various domains. The faculty members in the Digital Technology Area provide training that encompasses cutting-edge tools and knowledge essential for effective management of digital systems and technologies with exceptional proficiency.
Research, Development and Innovation
CMI, as an institute for research, development, and innovation, strives to surpass existing boundaries of knowledge. Its primary objective is cultivating technologies and innovations in various domains, including organization management, production processes, and social innovation.
The faculty at CMI primarily consists of individuals holding PhD degrees or those pursuing their PhD studies in specialized areas within the institute.
CMI places significant emphasis on the research, development, and innovation aspects of organization creation and management. Its programs have two main objectives: firstly, to establish the groundwork for managing organizations based on RDI principles, and secondly, to equip students with the knowledge and skills necessary to pursue a doctoral program in the future. Consequently, the Responsible MBAs are designed as Master's programs in Research, Development, and Innovation, wherein the curriculum includes a research project.