Business Services and Benefits: CMI provides a range of comprehensive consulting and training services to support businesses and organizations in achieving sustainable growth successfully
Our Advanced Consulting services enable you to gain valuable knowledge and access cutting-edge technologies, empowering you to address complex challenges. By optimizing your management and production systems, you can obtain competitive advantages and drive sustainable growth for your organization.
CMI's Advanced Consulting approach focuses on empowering clients as efficiently as possible, with minimal investment. We offer a selection of services tailored to meet your specific needs. Please don't hesitate to contact us for professional advice customized to your requirements.
CSR and Integral Sustainability Services:
CMI specializes in developing and implementing comprehensive and strategic CSR and Sustainability initiatives within your organization.

 
Our services include the preparation of your company's CSR Plan, as well as the creation of a comprehensive Sustainability Report. 
We also offer assistance in establishing compliance strategies to address all legal obligations related to CSR.
We provide tailored techniques, tools, and practices to meet the specific needs of responsible and sustainable businesses.
Corporate Risk Mapping and Management

Our team compiles pertinent information on current corporate risk management practices.
We meticulously identify potential risks across all activities and lines of business within your organization.
Using established methodologies, we thoroughly evaluate each corporate risk.
We then construct a Preliminary Map outlining the most significant corporate risks specific to your company.
To mitigate or minimize these major risks, we develop a comprehensive Contingency Plan.
Additionally, we create a Map of Residual Corporate Risks, highlighting the remaining risks after implementing the contingency measures.
Finally, we estimate the economic impact of risk reduction efforts.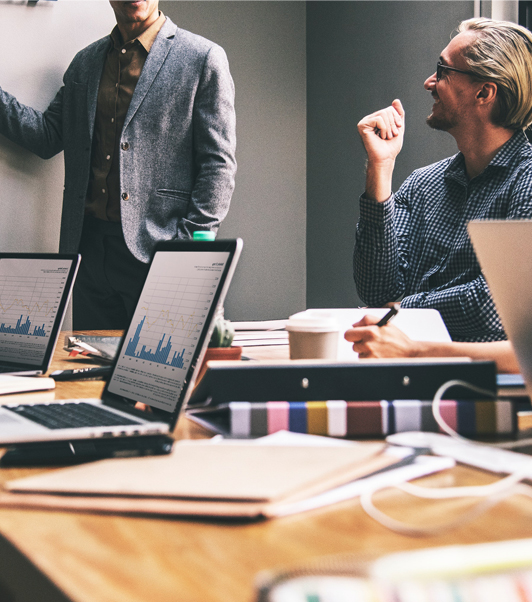 Sustainability Report Preparation:
By preparing the Sustainability Report in accordance with international standards, guidelines, and best practices, you can effectively communicate the most relevant environmental, social, and governance information about your organization's activities.
CSR Plan Preparation:
CMI offers the development of a comprehensive Corporate Social Responsibility (CSR) Plan, which encompasses the implementation of a sustainability strategy within your organization, resulting in triple impact benefits.
Equality Plan Preparation:
CMI specializes in creating tailored measures aimed at ensuring gender equality in the workplace through the development of an Equality Plan. This includes identifying and addressing barriers that hinder equal treatment between genders within your organization, promoting an inclusive and equitable work environment.
Code of Ethics Development:
We offer services to develop or revise your organization's Code of Ethics, establishing the values and culture necessary to foster credibility and trust. This enables sustainable growth and long-term success.
Short Course Package for Promoting Organizational Sustainability:
Our selection of short courses equips you with the necessary training to take the initial steps in developing and promoting CSR within your organization. By adopting a holistic and comprehensive perspective, these courses empower you to embrace sustainability principles.
Biodiversity Conservation Packages for SMEs:
Biodiversity loss is a pressing concern, but together we can make a difference. Our tailored packages for SMEs offer budget-friendly solutions to analyze the impact of your business on biodiversity and provide you with the necessary tools to mitigate these effects. Our services include scientific, legal, and administrative guidance customized to your specific location, whether it's a city, community, or country.
Values-Based Personnel Management:
We specialize in consulting and training projects that aim to establish people management systems that extend beyond professional knowledge and skills. Our approach emphasizes not only what people can do but also who they are.
Our training initiatives target recruitment professionals and team managers, enhancing their ability to identify individuals who possess integral talent to join the workforce or assume new roles. Additionally, we help align their values with the corporate values of the organization.
We provide consultancy and training services to assist in the implementation of effective ethical codes, as well as preventing regulatory, legal, and ethical violations by employees.
Healthy Business Solutions:
Our services encompass training and psychological counseling aimed at enhancing productivity and improving the health, well-being, safety, and overall quality of life of individuals within your organization.
We offer specialized training in promoting the healthy use of Information and Communication Technologies (ICT) to combat techno-stress and foster a balanced relationship with technology.
Additionally, we develop preventive measures and intervention strategies for both physical and mental health concerns.
Triple Impact Initiatives: "3E" Training (Educational, Economic, Ecosystemic)
Our 3E Training introduces innovative and creative experiences from around the world, emphasizing the Triple Impact and New Economies. This unique approach provides young students, who are at a crucial stage of making decisions about their professional and career paths, with an exciting new perspective on their future employment possibilities. It encourages them to explore diverse avenues for job opportunities, professional growth, and entrepreneurial ventures.
Explore the full range of possibilities that CMI offers to foster the sustainable growth of your organization. Get in touch with us by filling out the form and discover how we can make a difference.