CMI Business School is awarded the Prize for Equal Opportunities and Cultural Diversity – PEOPLE10 AWARDS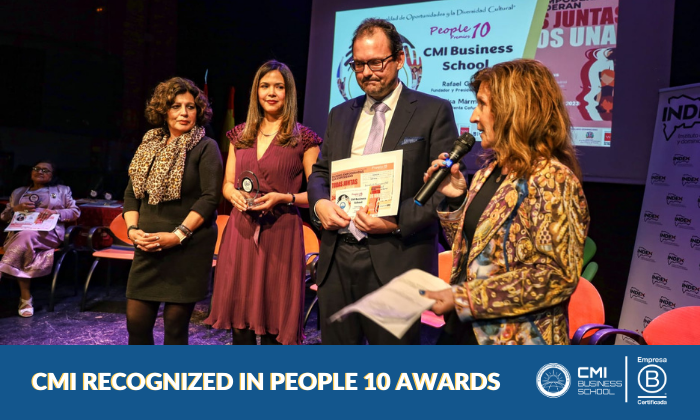 On the occasion of the commemoration of International Women's Day a few days ago, we met to celebrate the event "Empowered women who empower" with the Association of Ibero-American Business Women – AMEIB Pachamama, which is an entity that has been promoting and making visible the social, economic and cultural contribution of the Ibero-American female entrepreneurs in Spain. They work under parameters of equal opportunities between women and men, cultural diversity and corporate social responsibility.
This act is an opportunity to recognize the fundamental role that women play in society and to reflect on the challenges that we still face due to equal opportunities between women and men. CMI Business School was recognized with the prize for equal opportunities and cultural diversity, a cause that we will continue to support and exemplify for a fair and healthy educational environment for all.