Startups: Source of Innovation, Sustainability and CSR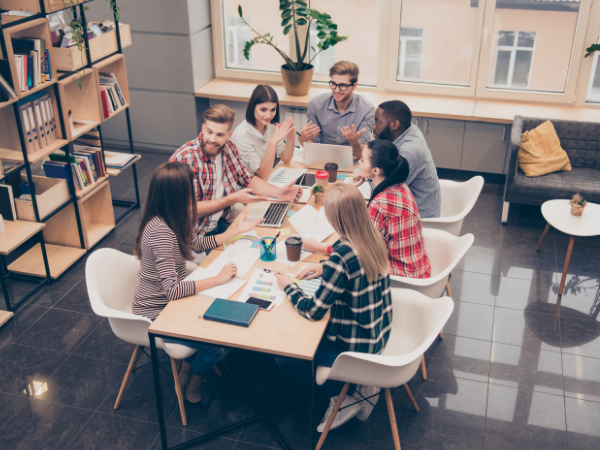 Nowadays, it is of vital importance that Startups become a source of innovation and sustainability. In order to collaborate with the objectives established for the sustainable development.
Companies must compete in a world that changes at a hectic pace, this context is known as "VUCA" environment. It is characterized by volatility, uncertainty, complexity and ambiguity. All this combined with a growing demand by society for ethics and corporate social responsibility. This translates into a greater demand for sustainable products and services.
In such a competitive and complex environment, ethical, transparent and committed leadership is essential. This leadership must be based on honesty, humility and humanity. So that, through their example, these values are extended to the whole company and are shared by the rest of the members of the organization. This will help to improve the work climate and teamwork and, therefore, the capacity of innovation of the company. Becoming a fundamental piece to differentiate from the competition and develop competitive advantages.
In this context, startups that develop new products, services and disruptive technologies are arising with the capacity to generate important changes, not only in their sector, but also in the world. Thus, startups with a source of innovation and sustainability are emerging.
The managers of many companies should adopt the way in which startups understand business development. From agility, digitalization, innovation, sustainability and CSR. Attracting and retaining the best talent.
Investment in Startups
One possible approach to accelerate the incorporation of these values in consolidated companies, is the one used by some managers within their open innovation strategy. By allocating part of their resources to investment in startups with great potential.
In addition, they can be fully acquired when they are in a more mature stage and can be integrated into the company. Accessing in this way to their distribution channels and commercial force. In other words, a startup innovates and then a larger and more consolidated company, relying on its financial, commercial, technical and human resources, helps it to develop and market its innovations.
Perhaps, the most difficult part of this process of searching for synergies between startups and consolidated companies is to integrate both cultures and make the organization learn by itself, in a continuous and permanent way, to adapt and transform itself naturally. This is undoubtedly a great challenge from the point of view of business leadership. But at the same time, it is essential for companies to respond to society's demands and find common objectives of sustainability and CSR aligned with all their stakeholders or interest groups.
Only by promoting diversity, innovation and digitalization, from an ethical leadership and compromised with the CSR, a sustainable growth of the companies is possible.
Manuel Roque Muñoz
CMI Professor, Economist and MBA