CMI was part of the second edition of Women Entrepreneurs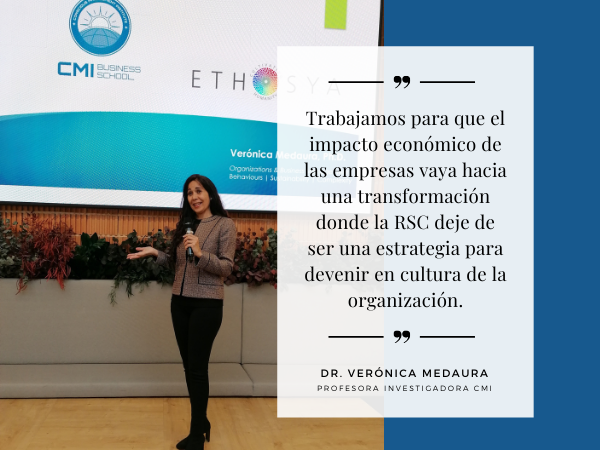 CMI Business School was part of the second edition of the Women Entrepreneurs . This time, as a representative of our business school, professor and researcher Veronica Medaura participated as a speaker.
The event took place on Saturday, September 26, virtually. It brought together entrepreneurs and specialists in project management, who narrated their experiences and transformation processes, to inspire and motivate others.
Medaura has a PhD in International Organizations Management from the University of Valencia. She is a specialist in the Responsible Management of Organizations with a global and systemic approach based on the complexity sciences. At the event organized by Emprende SDQ, the specialist discussed the creation, mission and management of ETHOSYA, the non-profit organization she directs in the United States.
"Our objective is to promote and generate Triple Impact initiatives. That is, to generate social, economic and environmental transformations, as traditional studies indicate. But we seek to go further, generating a proposal that goes beyond this by including young people and social and governmental agents in the debates. We believe in a Triple Impact with an organic, systemic and structural improvement".
Explained the professor who is also an advisor on new economies, triple impact companies and circular economy.
She also commented on the partnership and common purpose with CMI: "In ETHOSYA, same as in CMI, we work so that the economic impact of the companies goes towards a transformation where Corporate Social Responsibility ceases to be a strategy and becomes the culture of the organization, that is our aim".
This conference and the rest of the presentations that were part of the conference can be viewed on the Emprende SDQ Youtube channel. A company that, after three cycles organized in the Caribbean, developed the first one in Madrid in March 2020, where the director and co-founder of CMI, Nilsa Mármol, participated.