The intimate link between conscious, discerning, and servant leadership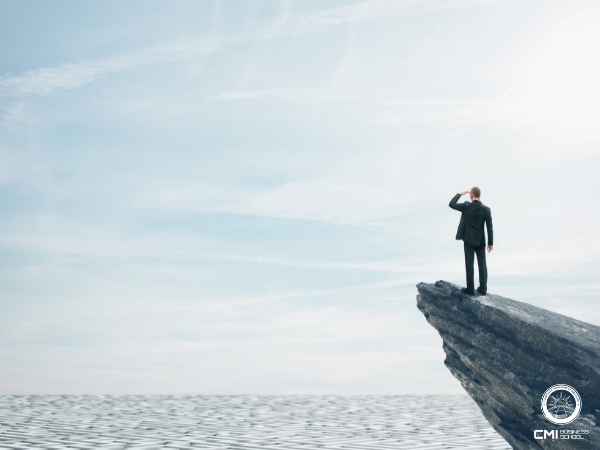 Unless you first change from within yourself, you will be unable to lead others and, accordingly, lead change. That comment alone should make it clear that leadership starts from within, that is, from a self-consciousness process that eventually makes the person delve into their inner self, reassess their deepest beliefs and truths, and eventually awaken to their true, best self. In short, that is the conscious leadership journey, one that makes the leader transcend their own self in order to open up new vistas and, eventually, make a mark and an impact on the world.
In this regard, it seems particularly interesting to observe in further detail the intimate link between the so-called conscious leadership concept, undoubtedly one of today's hottest notions and concepts in the corporate world, and that of both servant leadership and, in addition, discerning leadership. In this article, we are trying to give a rapid first glimpse into those three concepts that, to a great extent, square the self-leadership circle.
Following Daniel Goleman's emotional intelligence theory, (self-)consciousness is one of the most important traits of any leader. In this sense, being aware of the self is the very first step of self-leadership, that eventually derives into organizational leadership. As Harvard's Bill George has put it, that consciousness process makes the individual discover their inner true North.
But, in the end, such conscious leadership is just the result of something much deeper that goes beyond being aware of the self. Indeed, that is only the natural consequence of something much more transformational from within: the so-called discerning process, that is, discerning one's self and eventually one's identity and destiny.
It is impossible to separate conscious leadership from discerning leadership, because the former is rooted in the latter. By discerning one's own self the individual proactively takes the lead and shapes their own identity, persona, and destiny by making the ultimate decision –or, in this case, responding the ultimate question: who am I? It is undoubtedly impossible to separate the discernment process from the identity, because once one has self-discerned, they become aware of themselves, what, in turn, implies, knowing from within –or even reawaken to the real you. In short, by discerning one's self, the individual is conscious enough of their self. It is then here that the leadership journey begins.
But the discernment process that ignites the conscious leadership goes far beyond consciousness itself. Certainly, it is a Deep inner call to lead from the inside out, a call to lead and serve others. In short, a call to be and behave as a leader for others. That is precisely what Robert Greenleaf's servant leadership is all about: a complete, sincere, personal commitment to serve –"to serve first," as Greenleaf himself said.
Indeed, the leadership discernment is no other than being aware and conscious enough that leader's only, ultimate mandate is to serve, to serve others for the greater, common good. It is both a spiritual and action-oriented inner call to lead, because it definitely is such an inner force that ultimately drives one's purpose and action inside out. Seen this way, service is the one leadership hallmark, but service is just the result of a thoughtful, self-provoking, and intimate dialogue with the self, one that makes the individual discern their own true persona and be aware of their identity, purpose, and destiny.
As said above, it is impossible to lead others and change unless one has first changed from within. That inner, self-disruption process is the ultimate question that any individual must successfully find the answer to and respond because it is their own identity and persona that are at stake at that moment.
Leadership is a journey indeed, but for that journey to ultimately make a positive impact on the society, the person must first climb and reach the peak of their own self, that is, discern their inner treasure. In sum, discerning leadership is the way to make conscious leadership real… and accordingly to make a lasting mark on the society by acting as a servant leader for others.
Juan Manuel Roca-Professor CMI Business School