CMI Business School attains ISO 21001:2018 certification!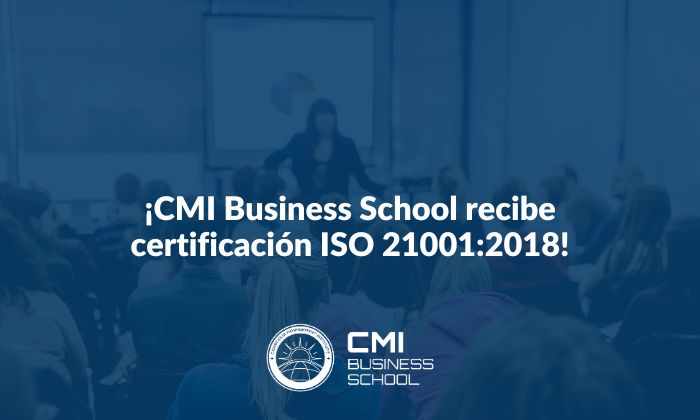 CMI Business School has earned the esteemed ISO 21001:2018 certification from the evaluator, Bureau Veritas Certification. This achievement stands as evidence of the institution's enduring dedication to delivering top-notch, student-centric education, along with its emphasis on incessantly enhancing its procedures and scholarly methodologies.
The international standard ISO 21001:2018 establishes criteria for educational management systems (EMS), with the goal of elevating student contentment, achievement, and the overall efficiency of educational establishments.
Renowned worldwide for its unbiased approach and technical proficiency in conducting audits and evaluations, Bureau Veritas Certification holds global recognition. By endorsing CMI Business School, their endorsement augments the institution's standing, confirming its alignment with global benchmarks for quality and educational eminence.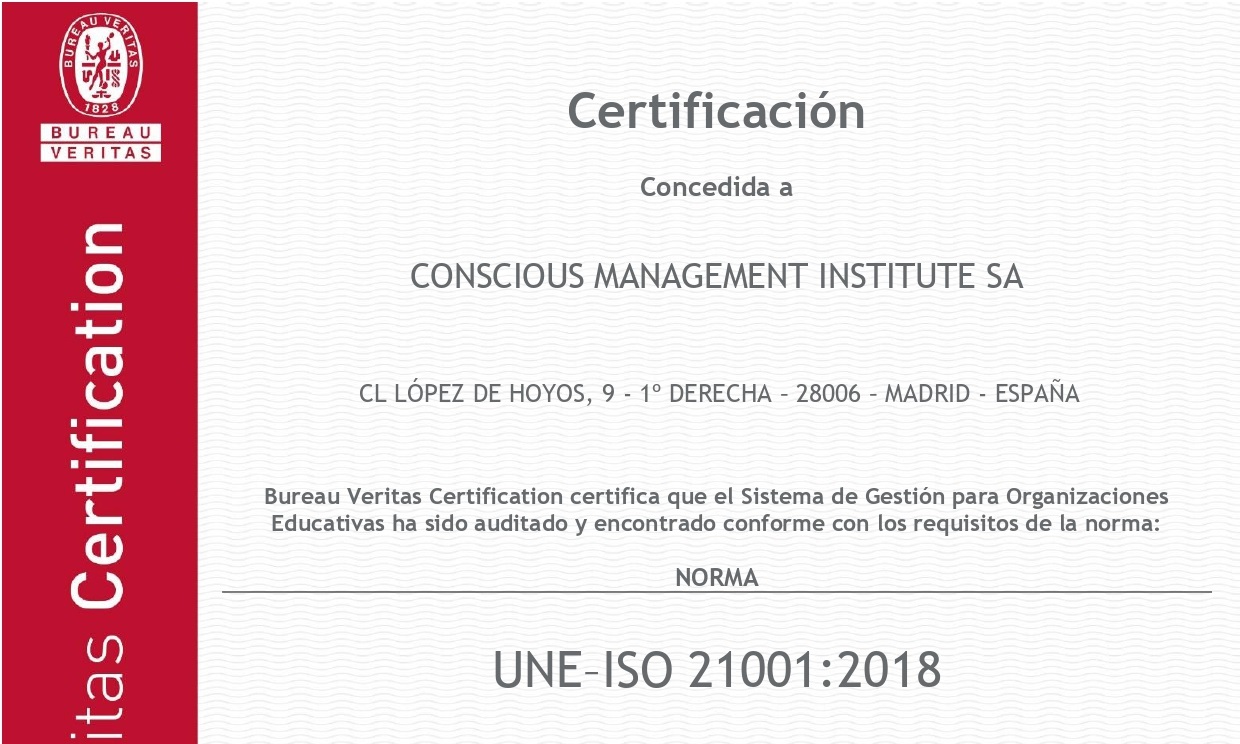 This certification serves as evidence that CMI Business School has attained a commendable standard of distinction in strategizing, implementing, and assessing its educational offerings. This accomplishment encompasses the administration, structure, and facilitation of instructional endeavors across both physical and virtual learning modalities, underscoring the institution's commitment to ensuring student contentment and welfare.
In pursuit of this certification, the school underwent a demanding audit procedure administered by professionals from Bureau Veritas Certification. Consequently, this recognition not only instills a sense of pride within CMI Business School but also yields advantages for present and prospective students. It bestows upon them the assurance that their enrollment is within an educational establishment dedicated to excellence and the perpetual enhancement of its offerings.