CMI Business School receives ISO 9001:2015 certification!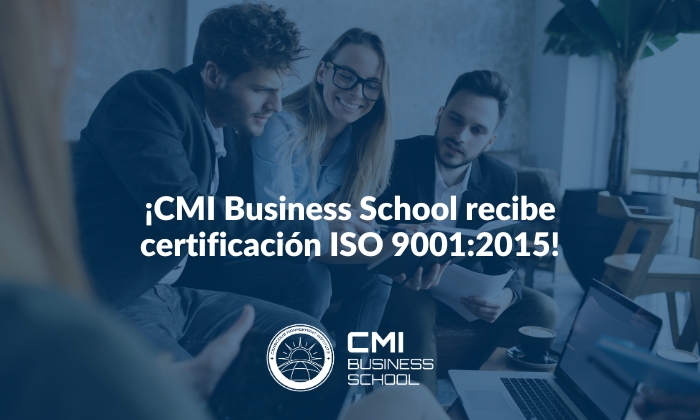 CMI Business School's attainment of the ISO 9001:2015 certification from Bureau Veritas, a leading global certification entity, stands as evidence of the institution's resolute dedication to upholding educational quality and its ceaseless drive for excellence in every aspect of its offerings.
Prior to this, CMI Business School had additionally secured the ISO 21001:2018 certification, underscoring its commitment to a student-centered approach and its continuous efforts towards enhancing educational practices.
The ISO 9001:2015 certification holds global recognition as a standard that sets forth benchmarks for a proficient and effective quality management system within an institution. Through meeting the exacting demands of this standard, CMI Business School has showcased its capacity to furnish top-notch education and a gratifying experience for its students, faculty, and other invested parties.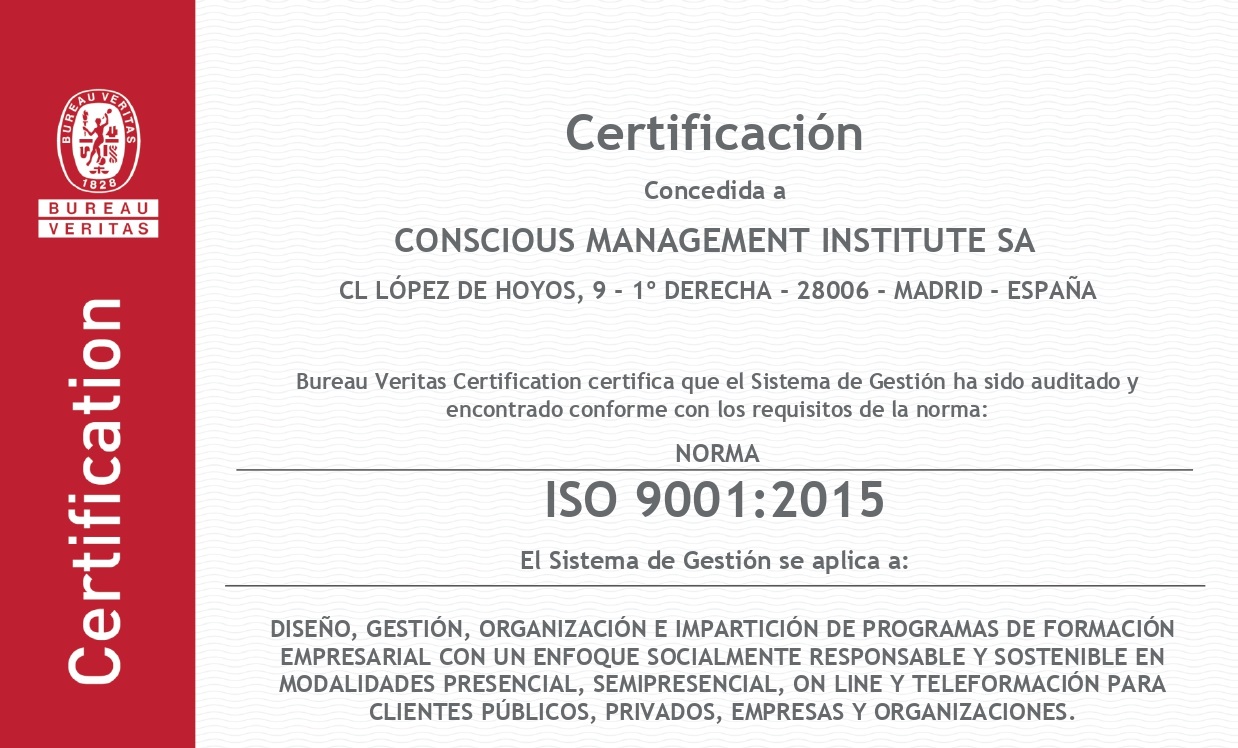 Several pivotal elements that have played a role in the school's attainment of certification encompass an emphasis on student contentment, clearly defined processes, and a dedication to ongoing enhancement through well-structured design, adept management, meticulous organization, and the provision of socially conscious and sustainable business training initiatives. These programs are available in diverse formats, spanning in-person, blended, online, and remote learning, thereby accommodating a broad spectrum of public and private clients, corporations, and organizations.
Once more, the commitment of CMI Business School to maintaining elevated standards of quality in its educational provisions remains clear. The institution is resolute in its endeavor to consistently deliver an outstanding educational experience and is actively focused on fostering innovation to tackle forthcoming challenges within the realms of business and the global landscape.